KENGO NIIMI, Esq.
attorney at law (Japan, New York)
NIIMI LAW OFFICE offers a wide range of legal services in English.
In Okinawa, many Americans and local people live together. In addition, Okinawa is located at the front of Southeast Asia and is attracting more and more tourists and businesses from abroad every year, especially from China, Taiwan and Korea.
Despite these facts, there are only a few lawyers in Okinawa who are proficient in English and capable of dealing simultaneously with domestic and foreign cases. I am one of only a few English-speaking lawyers in Okinawa with sufficient English proficiency, foreign academic background and bar qualification to deal with cases involving foreign clients. I deal with a wide variety of cases including corporate, contracts, international transactions, international inheritance, real estate, labor, medical malpractice, personal injury.
My long-term goal is to help people on both sides, local and foreign clients, and to contribute more fully to the legal and economic development of Okinawa.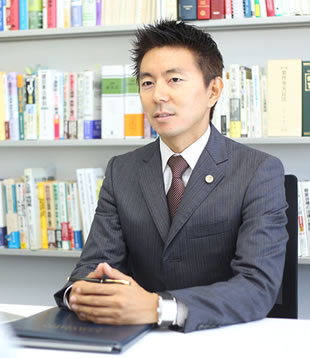 EDUCATION

・COLUMBIA UNIVERSITY SCHOOL OF LAW, New York, NY
LL.M., received May 2013
Honors: Harlan Fiske Stone Scholar
・THE LEGAL TRAINING AND RESEARCH INSTITUTE OF THE SUPREME COURT OF JAPAN, Saitama, Japan
Attorney-at-Law Training Program, October 2003
・UNIVERSITY OF TOKYO, Tokyo, Japan
Bachelor of Laws (LL.B.), received March 1999

WORK EXPERIENCE

・NIIMI LAW OFFICE, Okinawa, Japan
Representative Partner

April 2014 - present

・YOSEDA-NIIMI LAW FIRM, Okinawa, Japan
Partner

January 2007 - July 2012


Associate

January 2006 - December 2006

・MAKINOUCHI LAW FIRM, Tokyo, Japan
Associate

October 2003 - December 2005

ADDITIONAL INFORMATION

Bar Admissions: Japan (October 2003), New York (April 2014)
Language Skills: Japanese (native), English (fluent, TOEFLiBT 117/120, Eiken 1st grade)

NIIMI LAW OFFICE
Naha Shintoshin Media Building East 3F, 1-3-31
Omoromachi, Naha-shi, Okinawa 900-0006, Japan
TEL.+81-98-917-1744
FAX.+81-98-917-1745